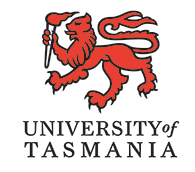 Please click log in to access ERM (available on the top right of the screen)
SUPPORT
Please refer to help (available on the top left of the screen) for supporting material, templates and FAQ resources. Prior to commencing a new application, we recommend reviewing this material.
FORM UPDATES
You may see a banner at the top of the ERM screen with the message 'Note: there is a newer version of the project. 'Update'. If you see this message, then the project owner must click on 'Update'.

IMPORTANT: If an 'Update' is not accepted, you may not be able to submit a form or application. Only the project owner can accept an 'Update'.
This message appears when a newer version of the ethics forms has been released following improvement activity.
If you are not the project owner you will see this banner:
Please contact the project owner of the application so that they can accept the newer version of the form (save any completed work first).
Accepting updates may result in new or changed questions in the form, this may require a revised answer.
CONTACTS
If your submission requires urgent attention please contact us. Ensure you include your ethics reference number.
Animal Ethics - Animal.Ethics@utas.edu.au
Human Ethics - Human.Ethics@utas.edu.au
---